Join the discussion of 3D Printing for Education by joining our Google Group: https://groups.google.com/d/forum/3dfored

There are a lot of educators anxious to jump into the 3D Printing waters and I'm really excited for their youth to get a chance to work with these awesome machines that have almost literally changed my life. I've worked with software all my life because I liked the safety of an "undo" button, with 3D printers, I get that same safety with physical creations and objects.
I'd like to be a lifeguard for those educators jumping into the dark waters of 3D printing, to help them avoid from jumping where there are rocks below the water's surface, or to pull them out when the undercurrent is pulling them under.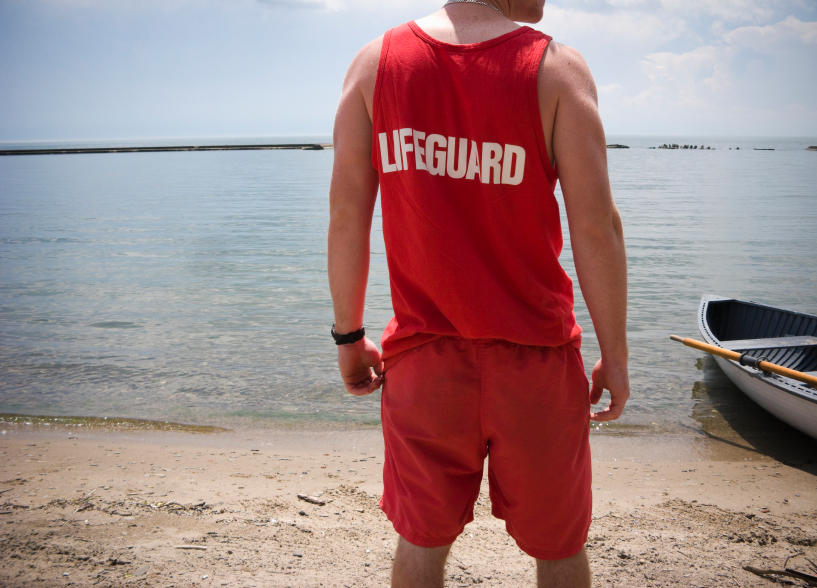 I've been using 3D printers for about 18 months and I want to prevent all people, especially educators, from making some of the same mistakes I made when I first started. Instead, I would like people to stand on my shoulders and make new mistakes that will help us push this whole movement forward.
With that, here is a review of the 3D printers I have used and some that are on the market. These are all assembled printers, no kits are reviewed here.
Disclaimer
The reviews below are my own, Shawn Grimes, and do not necessarily represent the views of the entire DHF staff. My reviews are based on my own experiences or the experiences reported to me by trusted colleagues in the tech community. This is a snapshot of time and is my current opinions as of October 19, 2014.
Make's Ultimate Guide to 3D Printing
Do check out Make's Ultimate Guide to 3D Printing for even more opinions. The newest version should be coming out soon hopefully. I know that the testing for it has been completed and they need to compile the reviews. While their tests are not specifically with youth or in a classroom environment, it is still important to get multiple opinions and their testing team is made up of mostly experts.
Short Answers
If you want to just jump to the main course, these are my most current recommendations for educators:
Bed leveling should be absolutely mandatory on any 3D printer used in a school. It's the only way to get consistent and reliable prints time and time again.
Buy 2 Printrbot Simple Metals
Or buy an Afinia
Wait 6 months and then buy a large format 3D printer, either the Lulzbot Taz 4 or an Ultimaker 2 if you can afford it.
The Printers
Price: $599
Print Area: 150mm x 150mm x 150mm
Heated Bed: Optional Upgrade (+$150 roughly)
Auto Bed Level: Yes
Pros:
This printer works right out of the box and it's so inexpensive compared to other printers that you can order two of them in case you have any issues in the future, you will have a backup printer or two printers that students can use.
Not only is this printer inexpensive, it's super reliable! This is my go-to printer for reliable prints, I have the least problems using this printer and I can print one youth project after another all day.
Cons:
The software they recommend can be a pain but using MatterControl(free) or Cura(also free) is an easy fix for that.
Price: $1,299
Print Area: 127mm x 127mm x 127mm
Heated Bed: Yes
Auto Bed Level: Yes
Pros:
I used the older version of this printer and I was amazed at the quality! The software is really easy to use.
Cons:
The bed is small for the price. If this was less expensive or had a bigger bed, this printer would be at the top of my list.
Price: $1,999
Print Area: 285mm x 153mm x 155mm
Heated Bed: No
Auto Bed Level: No
Disclaimer: My direct experience is with the Replicator 2 in our space, not the new 5th generations but I have not heard or seen anything different about the new generation (it's actually hard to find a working MakerBot anywhere but at the MakerBot store).
Pros:
When it works, the quality is very nice. The software is easy to use. It has a very large print area (but due to bed warping this is greatly reduced after a few uses).
Cons:
The print bed tends to warp and is very hard to get leveled just right. We had two print beds warp within 3 months of use. Once they warp, you can only print smaller objects and you have to get MakerBot to send you a replacement board, which required me to create a video to demonstrate the wobble in the warped board.
We paid a lot of money for this printer and it is the one I am most unhappy with.
Price: $2,194
Print Area: 298mm x 275mm x 250mm
Heated Bed: Yes
Auto Bed Level: No
Pros:
Massive printing area! This is my go-to printer for big prints. The only thing I wish it had was an auto-level probe but surprisingly, once we got it leveled, it hasn't needed any adjustments in 3 months. It uses safety glass that doesn't warp as a platform.
Cons:
The software they recommend can be a pain but using MatterControl(free) is an easy fix for that.
Conclusions
These are my recommendations for educators based on my using these 3D printers with youth on an almost daily basis for the past 18 months. I have my own personal 3D printers that I use as well but they are not the same ones I recommend for in the classroom. There are a lot of 3D printers available and even more appearing daily. As I test them, I will provide reviews.
Tags: 3D Printing, technology