In this post, I'm going to tell you about the hardware parts needed to build an affordable 3D scanning computer that you can use with the Xbox Kinect.
This is a follow up blog post for people really dedicated to 3D scanning. If you are just starting out with 3D scanning, you may want to check out these resources first:
Software
Skanect is a piece of software that is available to Windows (32 and 64 bit), as well as Mac users. Skanect has a pro version that is $129, but also has a free version which allows us to create our 3D file, and export it. The free version is for non-commercial use only and limits the quality of your scans. Start with the free version and upgrade later if needed. Both versions are available here
Now, without further ado, onto the hardware!
Hardware
This is what our scanning computer setup looks like at the Tech Center:
Specs:
Our estimated Total Cost: ~$597.94
Case: Cooler Master Cooler Master HAF Stacker 915R Mini-ITX Mod Tower Computer Case
Why this Product: Just in case you find yourself needing a tower, the Master Cooler HAF Stacker Mini-ITX is a great mid sized tower, mainly because of it's size. It fits perfectly on our worktable, and does not get in the way.
Substitutes: If you choose to go with a different Motherboard, make sure you get the appropriate tower to pair.
OS: Windows 7
Why this Product: Windows 7 is a very popular operating system that supports a lot of the applications we run on our machine, such as Laser Cutter software.
Substitutes:  Mac OS X
MotherBoard: Z87N-WIFI mini-ITX-Mainboard
Why this Product: Brand names aside, any mini-ITX mainboard with graphics card support should suffice. mini-ITX boards generally have zero to two expansion slots, which makes them cheap. This product is great if you're on a tight budget.
Substitutes: Any mini-ITX mainboard with graphics card support will work.
Processor: Intel Core i3-4130 CPU @ 3.40 GHZ (4 CPUs), ~3.4GHz
Why this Product: This CPU gives you a lot of bang for your buck in relation to CPU Mark in relation to the price point. cpubenchmark.com has a table of over 20,000 CPUs, their updated price points, and their speeds. Looking on the site we are able to see the cpu mark of a variety of CPUs. The CPU Mark represents a processor's peak performance relative to other CPUs.
(Taken from http://bit.ly/1MX0UWi)
Substitutes: Varies on your budget, Intel Core i5-2500K @3.30 and up.
Memory: 4GB RAM
Why this Product: With Skanect requiring a minimum of 2GB RAM, having a bit more RAM for cushion to handle all of our processes is nice.
Substitutes: You can never go wrong with more RAM! Just make sure if you are going with a different motherboard, that your board supports your RAM!
Power Supply: Thermaltake TR2 600W 240-Pin Power Supply TR-600
Why this Product: You have to power a motherboard somehow!
Substitutes: It all depends on the amount of power your motherboard needs.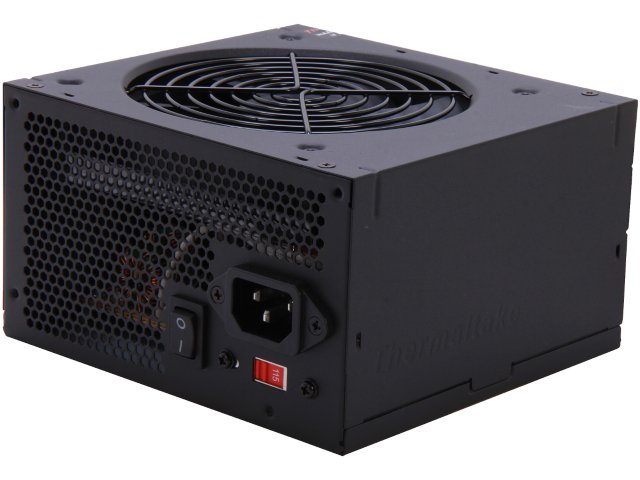 All in all, building your own 3D scanner computer is a fun task, and will allow for you and your youth to learn more about the inner workings of computers. This computer has been our go to for 3D scanning, and has allowed us to scan all of our staff members here at DHF. We were then able to take the scanned files, export them, edit them, and print them out on our own 3D printers. You DO NOT need to build your own computer to do 3D scanning, this is simply a slightly more advanced DIY project. This process is great for illustrating how digital fabrication works, from the ground up, as well as making personalized 3D figures.